Thana school,Shimla
Many of the children attending classes also attend classes in the Government school. We provide them with a second source of education as the education the children are receiving at the government schools is not always the best.





Ponta Village School
This is one of our schools in pabbar valley, consisting of around 30 children. If you would like to teach here than you can assist teachers with their lessons or even take your own lessons if you feel comfortable. It will be a rewarding experience as the children are very enthusiastic and eager to learn.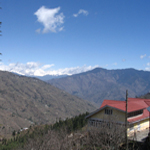 Women's empowerment program Tikri village
One of our newest projects, at our Tikri School we provide education to young women from the local community. The women are aged between 7 and 13 and they learn all regular subjects such as Hindi, Math and English. In the future we hope to introduce a program where the women will make items from making bags, jewellery and tailoring, which will be sold in the shops and the market, providing them with an additional revenue source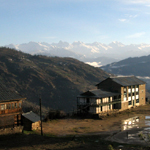 Chambal education and agriculture project
This is the village which is approximately 60 kms from Shimla town with magnificent views of Himalayas.Here we are helping local people with the awareness of organic farming.Host family consist of Mother,father,son and his family.Joginder Thakur is the person who is the volunteer coordinator and help volunteers for their work.In future we are planning to start child education and women empowerment programs.






Projects in Kumarhala village, Shimla Himachal Pradesh
Kumaharala village is situated 144km outside the city of Shimla, in the Himalayas. The type of volunteer work you will be doing here is called 'Village Empowerment'. You can help out on the farm, teach English or other subjects to the children in the village or teach and council the women in the community.




Plastic free Himalayan Project ,Pabbar valley
This project is a great opportunity for anyone interested in environmental conservation. In this program you help clear the plastic and rubbish from the beautiful trekking routes and mountain areas around pabbar valley. We have guides who can show you where you need to go and what to pick up and look for, although they are not free. If you are on a budget, you can be guided from our base in Shimla.



Computor Education ,Shimla
We also run a small education projects at our base in Shimla for anyone interested in teaching the local children. The current class is around 10 children and we teach them regularly Monday – Friday.
For More Information :
www.volunteeringhimalayas.org